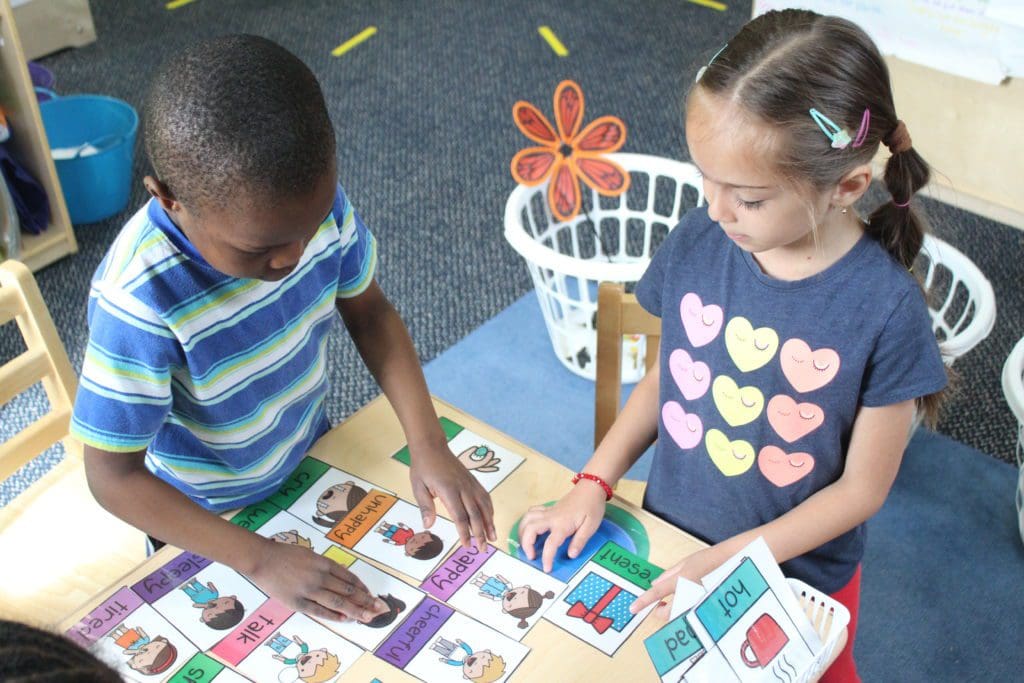 By Whitney Stein
On a recent day in a MECK Pre-K classroom, students sat in small groups, working on literacy-building activities like matching synonyms and counting syllables. The end of the school year was nearing, wrapping up a year of learning not just for the students, but also for MECK Pre-K, Read Charlotte, and Smart Start of Mecklenburg County, which administers the MECK Pre-K program.
The three organizations partnered to pilot the use of a literacy platform called A2i Pre-K in 10 classrooms in the 2022-23 school year, with the goal of increasing the number of children who finish Pre-K ready to learn to read when they enter kindergarten.
The A2i platform is a teacher tool that helps identify the reading needs of each child, providing recommendations for how to use classroom time with existing curricular materials for every child in a classroom. Read Charlotte has tracked the research behind A2i since 2017, and considers it to be one of the most promising, high-impact solutions we've seen with strong evidence of improving early literacy outcomes.
"Over the past eight years, Read Charlotte has reviewed dozens of early literacy strategies and interventions," said Munro Richardson, executive director of Read Charlotte. "A2i is grounded in 2,000 hours of careful classroom observations. The U.S. Department of Education invested millions of dollars into its development. MDRC, a respected national education and social policy research organization, found the experimental studies behind A2i 'repeatedly demonstrated that schools using A2i can accelerate gains in literacy during the crucial early elementary grades for all students, including high-need students, children living in poverty, English learners, and children receiving special education services.' We're incredibly bullish on A2i's potential to make it easier for teachers to identify and meet the needs of every child in their classroom."
In early 2022, staff from MECK Pre-K, Read Charlotte, and Smart Start began meeting to discuss the research behind A2i and how the platform could be used to support MECK Pre-K's literacy instruction. Early steps involved aligning MECK Pre-K's curriculum, Creative Curriculum, with the algorithms that power A2i. The groups also piloted the platform's assessments to see how they would work with Pre-K students. The pilot began that fall, with a focus on exploring how the platform can assist teachers in individualizing reading instruction and meeting a range of Pre-K student needs.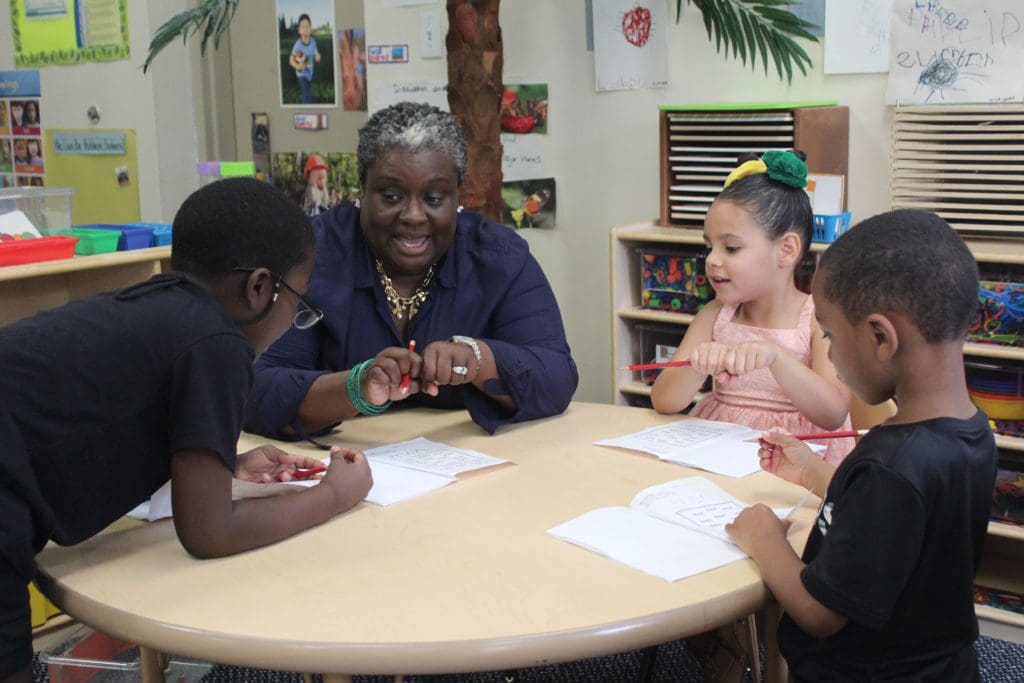 After students take online assessments, teachers then use that data and A2i's individualized recommendations to plan classroom activities using the four types of reading instruction: child-managed code-focused, child-managed meaning-focused, teacher-managed code-focused, and teacher-managed meaning-focused.
Shakekia Moss, the MECK Pre-K curriculum and teacher support manager, said the platform has allowed teachers to hone in on the specific needs of each student.
"It's really been helping with small group instruction, because it's grouping the children into four groups, and it helps teachers differentiate which lessons to focus in on during that time so that kids are met at what level they're at," she said.
Moss said once teachers became familiar with the platform and realized it incorporated what they were already teaching in the classroom, it helped deepen their understanding of the instruction and create a common language around it.
"Now we can connect it, and you have a better understanding of why you're doing those different components throughout the day," she said. "And then you can also be more intentional about how you're doing those components throughout the day, because now teachers can use the data that comes back from the kids' scores to really hone in and focus on what skill should be taught during that time, and how many minutes those children need in each area."
The data available to teachers is one of the platform's biggest benefits, Moss said.
"It shows what kids are falling below their age equivalent or grade equivalent – it gives us both – in certain areas, so the teachers can really tier those students and get some one-on-one time, or group them in some small groups, to work on some of those skills," she said.
The data also helps identify students who have mastered skills, and are ready for the next step.
"A lot of teachers don't know where to go next once their students have already mastered those skills, so what happens is, sometimes those kids become stagnant," Moss said. "So with A2i, it really went deeper in those different progressions, and students are really getting some of those higher phonological awareness skills."
Kate Bradstreet, Read Charlotte's deputy director, said that ability to tailor instruction to each child's needs helps to drive growth.
"A2i does a great job helping teachers to individualize reading instruction," Bradstreet said. "It's a tool that teachers can use to meet students where they are, and then helps teachers to determine how to help each child to grow in their early literacy skills."
The pilot's results so far have been promising, Moss said, with the end-of-year assessments showing 86.6% of students at or exceeding grade level. The organization is planning to expand the pilot in the 2023-24 school year, with A2i in 30 MECK Pre-K classrooms.
A2i is also being piloted at a local charter school, Bradford Preparatory School, and in six Charlotte-Mecklenburg Schools' elementary schools. Click here to learn more.