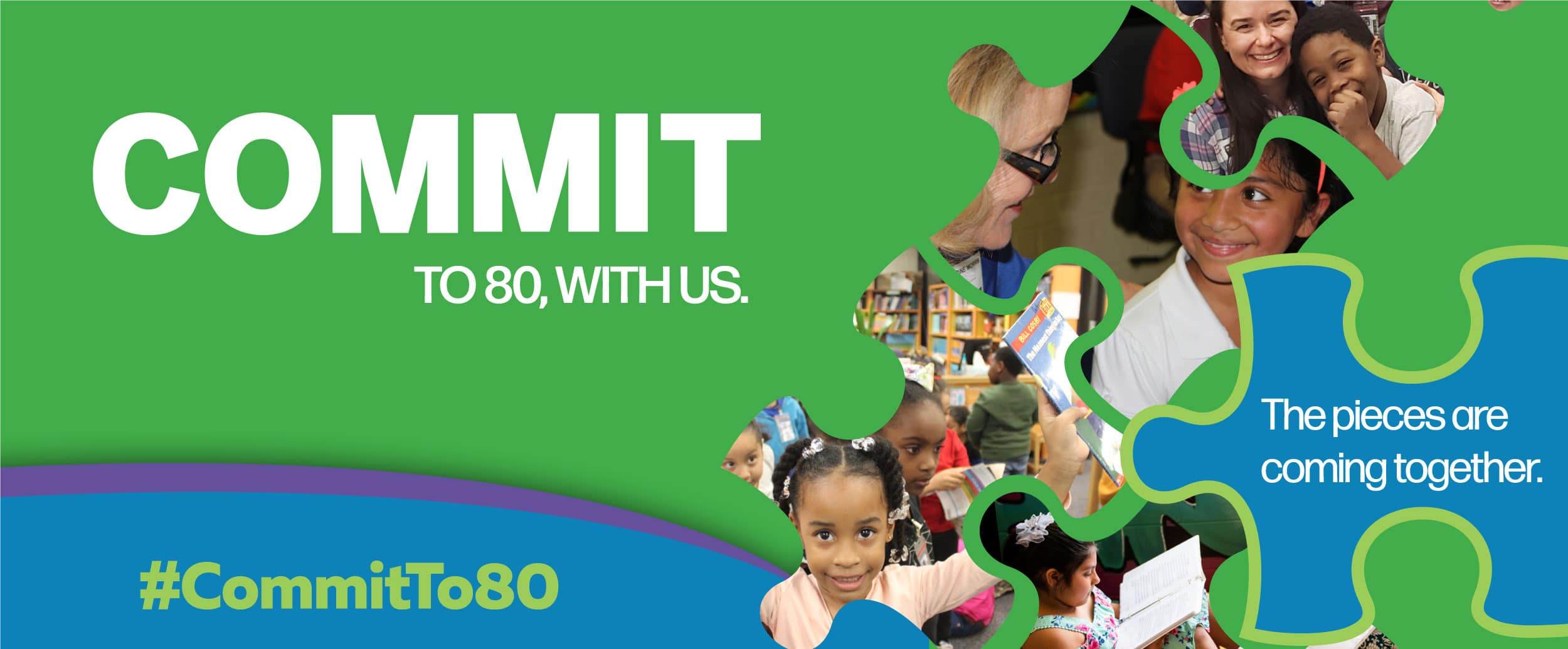 <!–
COMMITMENTS COUNTER: [CF7_counter]
–>

Make Your 2020 Pledge to #CommitTo80 and Join the Fight for Literacy!
Your Name*
Your Email*
Select your commitment of interest this year
PartnerBooksTutorDonateUndecided
To make additional pledges, please complete the form again with a different selection.
#CommitTo80
Ways To Commit To 80%
In Spring 2019, only 46% of Charlotte-Mecklenburg Schools third grade students scored at College & Career Ready on the state reading assessment.
PARTNER
Help drive impact through the Transformation Network and/or promote & distribute Read Charlotte materials
BOOKS
Help address the county's book desert and build home libraries for kids
TUTOR
Volunteer to become a tutor for proven programs
DONATE
Help support Read Charlotte's mission to fund evidence-based efforts
Undecided? Complete the form above and we'll follow up with more information.

I WANT TO COMMIT
Imagine what it will mean for Charlotte-Mecklenburg when 80% of our third graders are College & Career Ready.