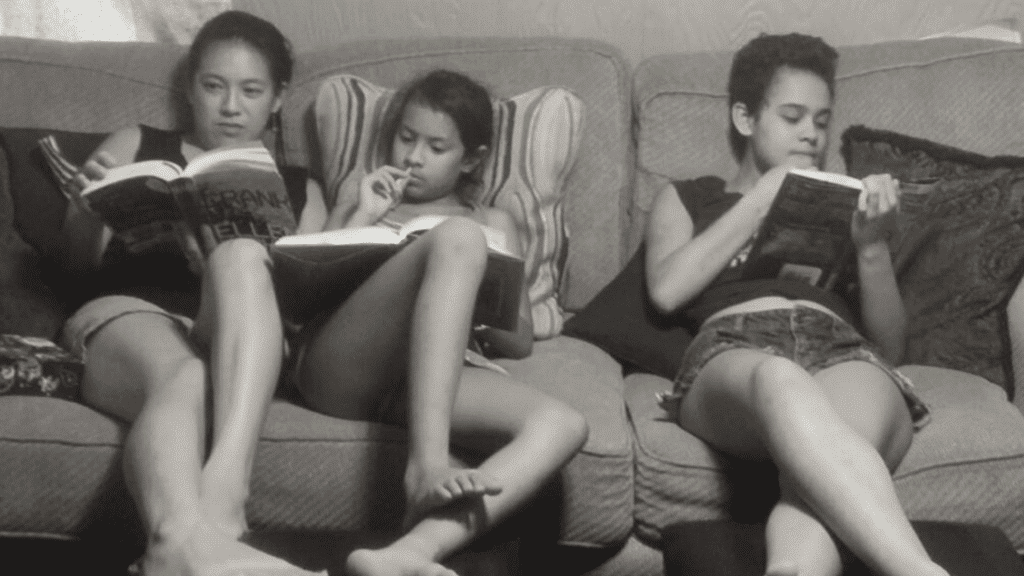 If my wife and I were to stack the books that we each read to our daughters in piles next to each other, my wife, Teresa, would have me beat hands down. She read daily with our three daughters, from when they were born through middle school. My wife spent more time with my girls at home and often would read to them during mealtimes—when she had a captive audience. They read and re-read books our girls loved like Kitten's First Full Moon by Kevin Henkes, Ella Enchanted by Gail Levine, The Astonishing Life of Octavian Nothing by M. T. Anderson, Hoot by Carl Hiiasen, and more.
They worked their way through award winning titles—The Snowy Day by Ezra Jack Keats, The Tale of Desperaux by Kate DiCamillo, The Giver by Lois Lowry—They read science and history series—The Magic School Bus books by Joanna Cole, the You Wouldn't Want to Be… books, and the Wicked History series. They read illustrated abridged classics like Heidi, Around the World in 80 Days, Gulliver's Travels, Pride and Prejudice, Little Women and Sense and Sensibility.
My wife didn't just read the books to my daughters, she dove into them. They read different versions of Little Red Riding Hood. They read variations of Cinderella stories from around the world. They talked through them. Teresa stopped at important points to explain events that my girls might not understand and why certain topics or themes were significant.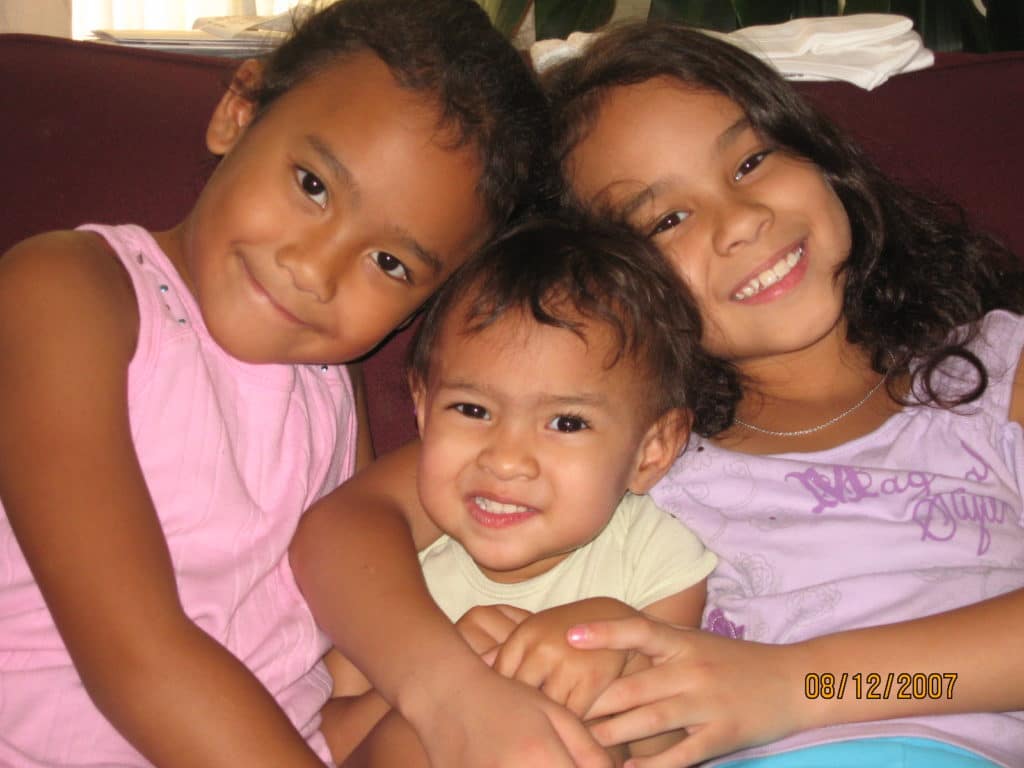 In the story Little Women, the characters decide they don't want to do house chores anymore. Later, the character's pet birds die as a result, teaching an important lesson about the negative consequences of not doing what they should around the house. My 19-year old daughter, Kara, who listened to Little Women when she was 9 years old, says that this was the first time she stopped to consider what would happen if chores didn't get done. No food, no clean clothes, dirty dishes. This is not something she would have thought of on her own at that age. Despite the lesson, we continued to have to remind Kara and her sisters to do their chores for many years!
Today my daughters will tell you that this type of reading that involved asking questions and having a conversation about the book, which Read Charlotte calls Active Reading, helped them to understand the significance of an event or character. It made books more interesting. Asking questions helped build their comprehension. It helped them realize whether they understood what they were reading or not. And this habit carried over into their own reading.
I, on the other hand, had different reading experiences with my daughters. First, I read many fewer books. To be honest, I often found it a challenge to push myself to read to them, especially after a long hard day at work. On days when I was tired, it was all I could do to get through a single chapter. When I had more energy, I would read more chapters. And unlike my wife, I didn't make reading educational. Though I did try to make it fun.
When my daughters were 8, 7 and 2, my wife and I made the decision that I would go back to school to get my Ph.D. This was a very hard decision to make and it required me to live on campus 400 miles away for two years. I returned home full time to seven-day workweeks for the following two years. Each day started early and ended late with me focused on my dissertation with a full-time job sandwiched in between from 8 a.m. to 5 p.m.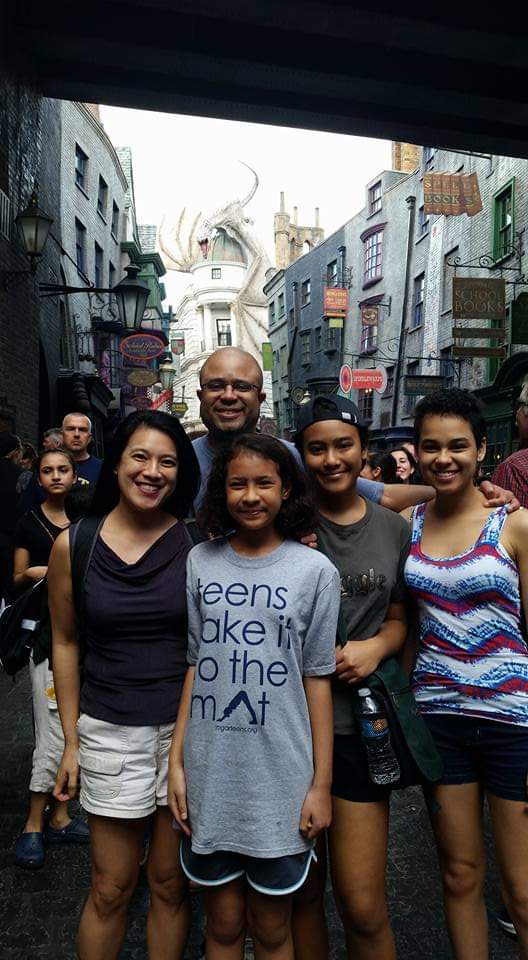 To make up for the two years I was away, I decided I would read to my daughters every night during the years I worked on my dissertation. Where my wife read the classics, I read stories that took my girls to other worlds. Eragon by Christopher Paolini. Harry Potter and the Philosopher's Stone by J. K. Rowling. Artemis Fowl by Eoin Colfer. We went to Olympus with Percy Jackson and Annabeth Chase. We visited Alagaësia with Eragon and his dragon, Saphira. We followed Lyra Belacqua and Pan as they travel from Oxford to Svalbard, the land of the armored bears. We consorted with 12-year old criminal mastermind Artemis Fowl as he kidnapped a fairy for ransom in an attempt to restore the Fowl family fortune.
When the dinner plates were all put away, these and many more friends would come visit us night after night as we plowed our way through book after book, series after series. The characters became intimate friends to my daughters, and my wife and I enjoyed watching our girls become enthralled with their stories.
After reading The Lightning Thief by Rick Riordan together, my daughter, Kara, became interested in learning more about Greek history. She learned about all of the Greek gods, which of course lead her to the Roman gods. Kara liked looking at Greek gods and figuring who was their Roman counterpart. Aries and Mars. Zeus and Jupiter.
My now 20-year old daughter, Melina, tells me that one of her favorite things about my reading with her was that the time was all for her. She had my fully undivided time and attention. There was no phone. No computer. No dissertation. No distractions. Just me, the book, her sisters and my wife. I would come up with voices for each of the characters in the stories. My daughters said that this added something special to the stories, which they didn't get when they would try later to enjoy the books on their own.
When I took a book out after dinner, it was family time. Even though there was serious storytelling involved, it wasn't like watching a movie. Everyone was paying attention to the same person who was reading instead of us all being tuned out from each other. It was some of the most intense times that we spent together focusing, interacting with the one person who was reading and actively sharing the experience with everyone else in the room and the reader at the same time. Reading together as a family was warm and cozy and intimate, like pulling on woolen socks and sipping hot cocoa on a cold day.
For my girls, reading time was our adventure time. For them (and me, too) it was like we got the chance to live someone else's life together. The crafting of worlds. Sometimes for my daughters these fictional worlds invaded their real worlds. For example, after reading Eragon, my daughters would speak gibberish for months trying to discover their "true name." For years they were on the lookout for dragon eggs whenever we went somewhere forested that looked even the slightest bit magical.
Melina only recently let me in on a secret she had been keeping all of these years. When she was 10 years old, she shared a bed with our youngest daughter, Neela, who was 3 years old at the time. After having her Mom and Dad read with her, she decided that the grown-up thing to do was to read books to Neela at night. She would hide the books under the blankets at the end of the bed. Every night she would read Neela a fairy tale and from a book of illustrated Shakespeare that she loved (and that no one else would read with her). It made Melina feel like a grown up, like she was taking care of her sister. To this day she associates taking care of someone with reading to them.
As my three daughters begin to leave their teenage years behind them, one of the best experiences that our family has treasured is family reading time. "Book memories" are what my girls call them. The time, place, emotions and pictures in our collective memories when we think of books that we read together. My girls sometimes re-read these books to bathe in these memories. When Melina went to college two years ago, some of her favorite children's books went with her to keep her company. With Neela, the youngest, in her early teenage years, the days of family reading time are a fond memory. I miss those days. Today my girls read a lot on their own, usually on their digital devices. But the books we read together have hallowed places in our home. Not for the words inside of them, but because of the stories inside of us.