By Liz Rothaus Bertrand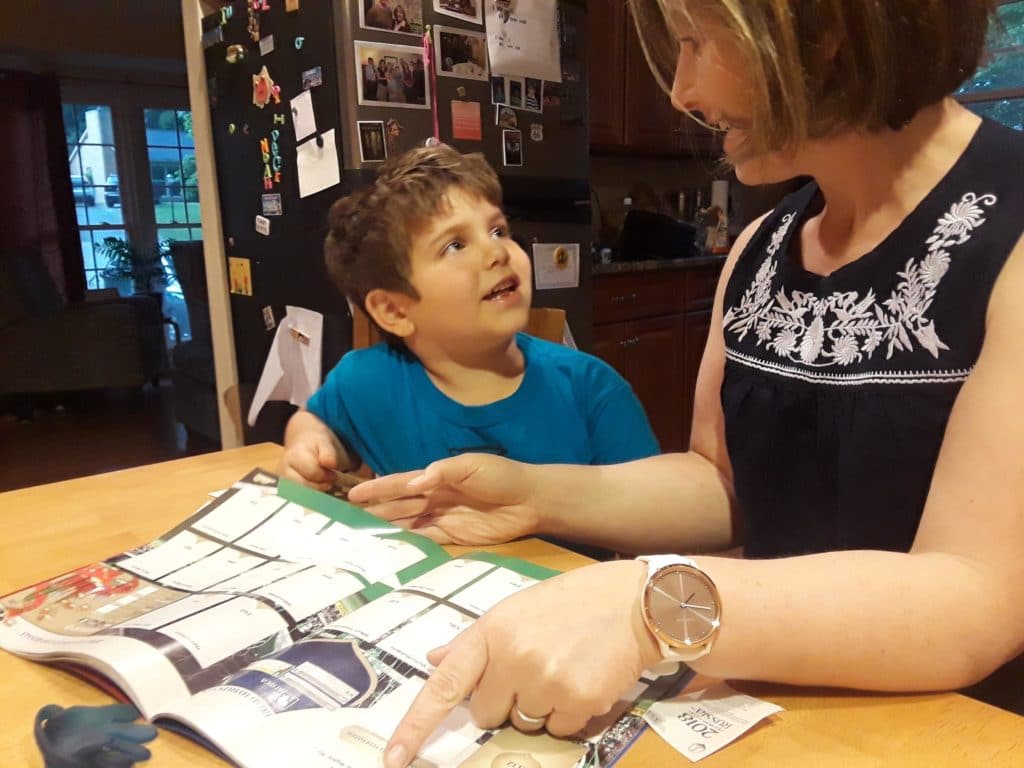 The other night my 10-year old walked into the kitchen and asked: can we try something new for dinner? I was already halfway through making spaghetti and meatballs so you can imagine the look I gave him… But it wasn't a change of menu he wanted: "How about a family book club?" he asked.
Yes, the same kid who loves everything tech and who I always worry is overdoing screen time, he wanted to talk books. I couldn't believe it! His younger brother and my husband were on board too. Conversation ping-ponged around the table spanning everything from "Divergent" and "The Diary of a Wimpy Kid" to a biography of Ulysses S. Grant and a memoir by Sonya Sotomayor.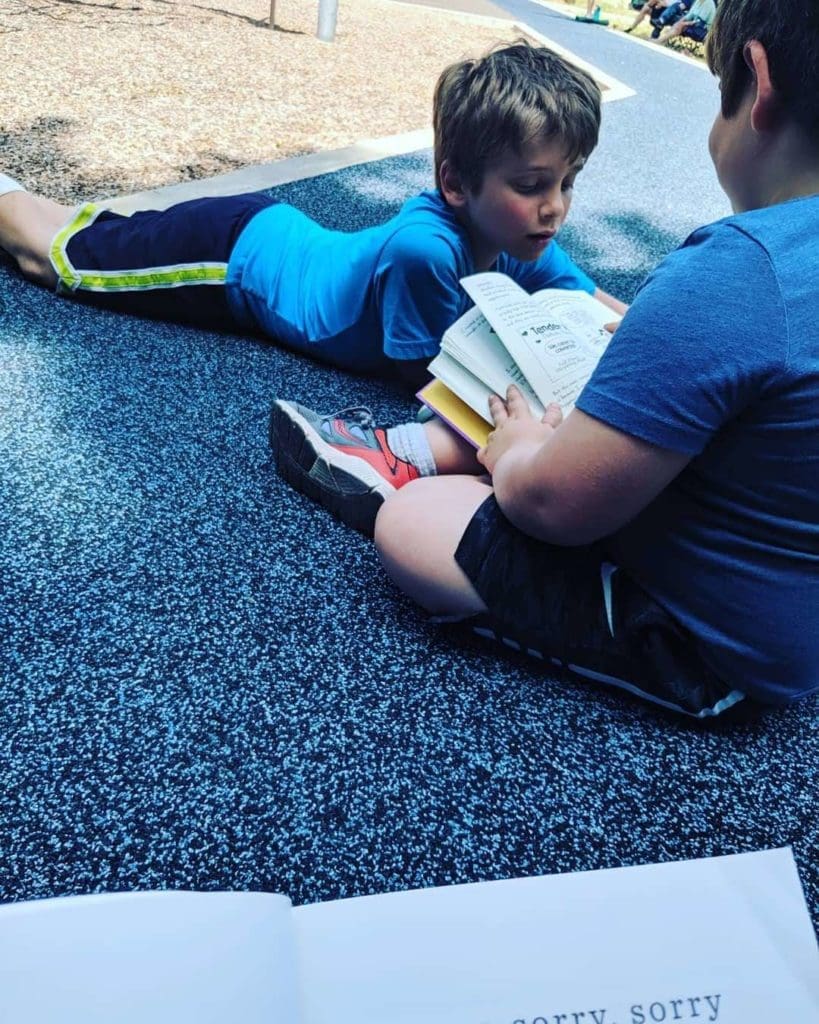 And no, my household isn't normally this Instagrammable, although we've always tried to make reading a regular part of our lives. Not just because it's an essential skill and a tool for learning but because reading brings joy.
SHARING A LOVE OF READING
When I think about my own childhood, I realize some of my happiest memories involved books and storytelling: my parents dozing off at the foot of my bed after reading beloved tales about the enduring friendship of upbeat Frog and gloomy Toad or about Alexander and his terrible, horrible, very bad day.
Later, books offered a perfect way to escape into another world, curled up under the big tree in our front yard with a favorite, like "A Wrinkle in Time," as my cat sauntered by.
I have tried to pass along this love for reading to my kids too. Sometimes it's continuing a tradition, like reading Dr. Seuss's "Happy Birthday to You!" together, the night before their birthdays, the way my dad did for me every year.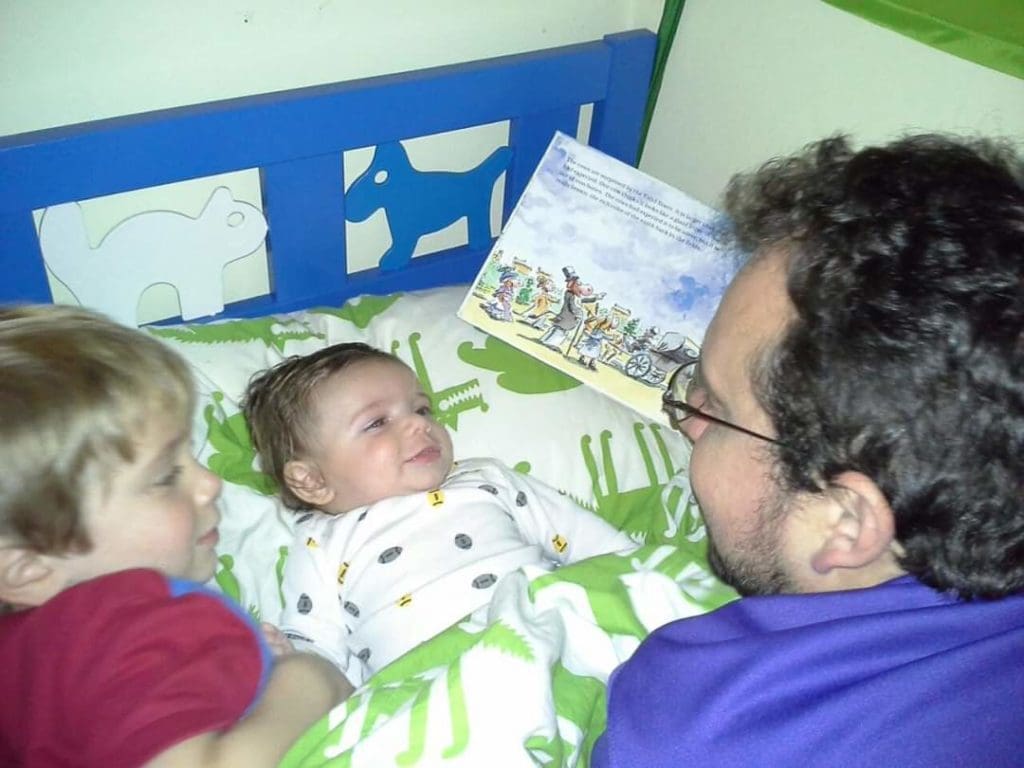 But we've also discovered new favorites together along the way—books we read over and over again when my boys were little: Sandra Boynton's "Pajama Time" with a parade of animals on their way to bed; Sam McBratney's tender "Guess How Much I Love You?"; the hidden gem "The Cows Are Going to Paris" and the fun-loving "Press Here."
At any age, reading together offers such a sweet time for bonding, asking questions and discovery.
Now that my boys are older, I love that reading continues to be fun for them. My older son—now a fifth grader—devours new books and is always looking for another series to explore. Meanwhile, my second grader and I are working our way through "Harry Potter" together.
LITERACY IN OUR COMMUNITY
Words play an important role in my life and not just because I love reading. I'm a writer by trade and about a year ago, I started doing some freelance work for Read Charlotte, learning in detail about its community-based initiative to boost literacy among young kids and empower families with tools to help double the number of kids successfully reading on grade level by third grade.
Until then, I didn't realize the full scope and urgency of this issue in our community and why third grade is such an important milestone. It turns out to be the dividing line between learning to read and reading to learn. Beginning in fourth grade, 85% of the school curriculum is reading based. Research shows:
Students who are not proficient readers by third grade are 4X more likely to drop out of school.
But 96% of all children who can read on grade level by third grade will graduate on time.
And 89% of children from low income households who can read on level by third grade will graduate on time.
Through my writing project, I've had the incredible privilege to hear directly from the people working to change this narrative head on—those responsible for big picture analysis and developing solutions as well as those folks in the trenches, making a difference in many ways. These local heroes and our conversations have stuck with me:
Hearing their stories and many others has been so inspiring. I remember too, the former pastor and longtime volunteer on Charlotte's west side who told me that men and women will need to mobilize in ways we have never seen before in our city if we are to reach the goal of 80% reading proficiency by 2025.
"That's our greatest opportunity and our biggest challenge because it won't happen without people, who are our city's greatest resource," he said.
The more I heard, the more I wanted to get involved. I knew I could make time to play a tiny role by becoming a volunteer tutor myself.
Now I'm a HELPS tutor and it is so much fun to go to a school for weekly sessions with two second graders. I have tremendous respect for elementary school teachers but I could never do what they do. This is a unique opportunity to give a helping hand, connect with kids, help them improve their skills through methods that have been carefully researched and fine-tuned, making it possible for anyone who can read to implement the program.
It's been an extremely rewarding experience. There are so many ways to get involved in Read Charlotte's effort: donate a book, become a tutor, support the library, download or tell someone about Ready4K and homereadinghelper.org (they've got fun tips to use with kids from birth to third grade).
We can all make a difference. The opportunities are right here waiting but it takes people to turn a vision into progress. Our community, our children, our future depend on you. How can you help?
Visit ReadCharlotte.org to find out more!