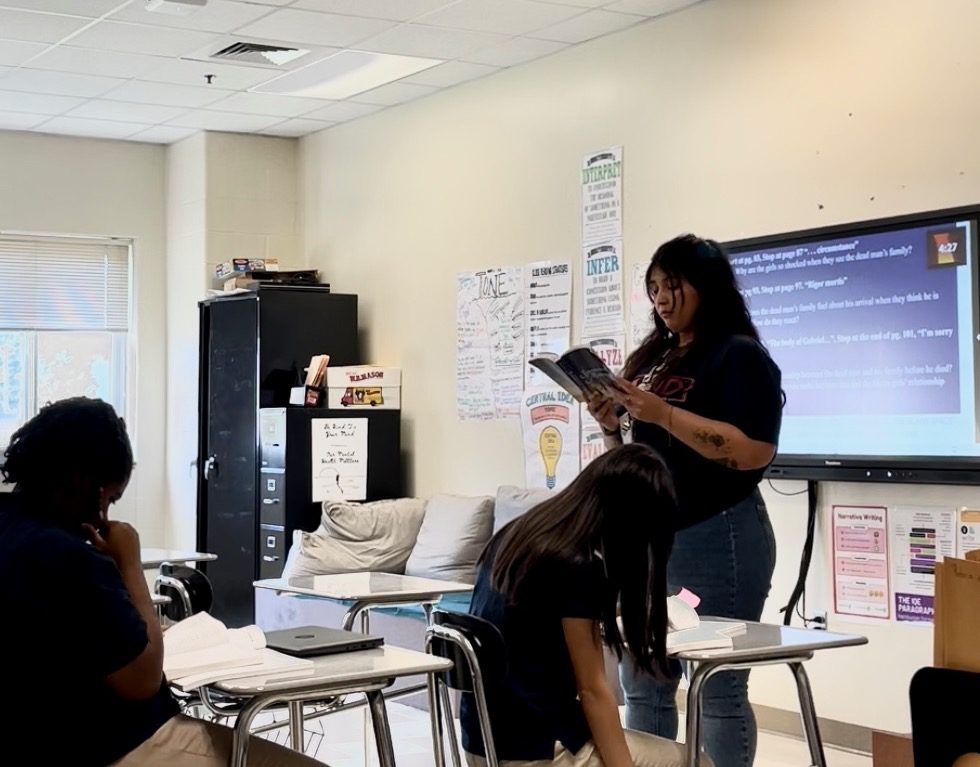 Little by little, teacher Rubi Jaimes Parra is building a community of avid readers at her school.
"I let my students know that I understand that not everyone likes to read but that everyone can be and is a reader," she said. "I teach them that it is important to read to gain a better or newer perspective of the world we live in. When we read informational texts, we learn about facts and gain more knowledge about a certain topic, and when we read fictional stories, we become the characters of fantasy worlds and worlds that seem like ours. Eventually, their love for reading grows without them realizing it."
Jaimes Parra teaches Middle Grades Language Arts at Marie G. Davis School and was named the school's Teacher of the Year in the 2021-2022 school year. Sara-Kay Mooney with Teach for America described her as a transformational leader.
"She has fostered within her school an infectious love of reading among her students through her incorporation of high-interest books and creative project-based learning," Mooney said.
Mooney noted Jaimes Parra goes above and beyond to encourage a culture of reading through activities like leading book clubs among school staff and helping a local church with an annual Bookapalooza event held at the school, and through her direct work with students.
"Her colleague told me a really heartfelt story about Rubi tutoring a student one-on-one during lunch and recess for months on end after they both realized that he was an eighth-grader reading on a fourth-grade level," Mooney said. "With her help, he grew four grade levels in reading in one year's time and finished up the school year on par with his peers."