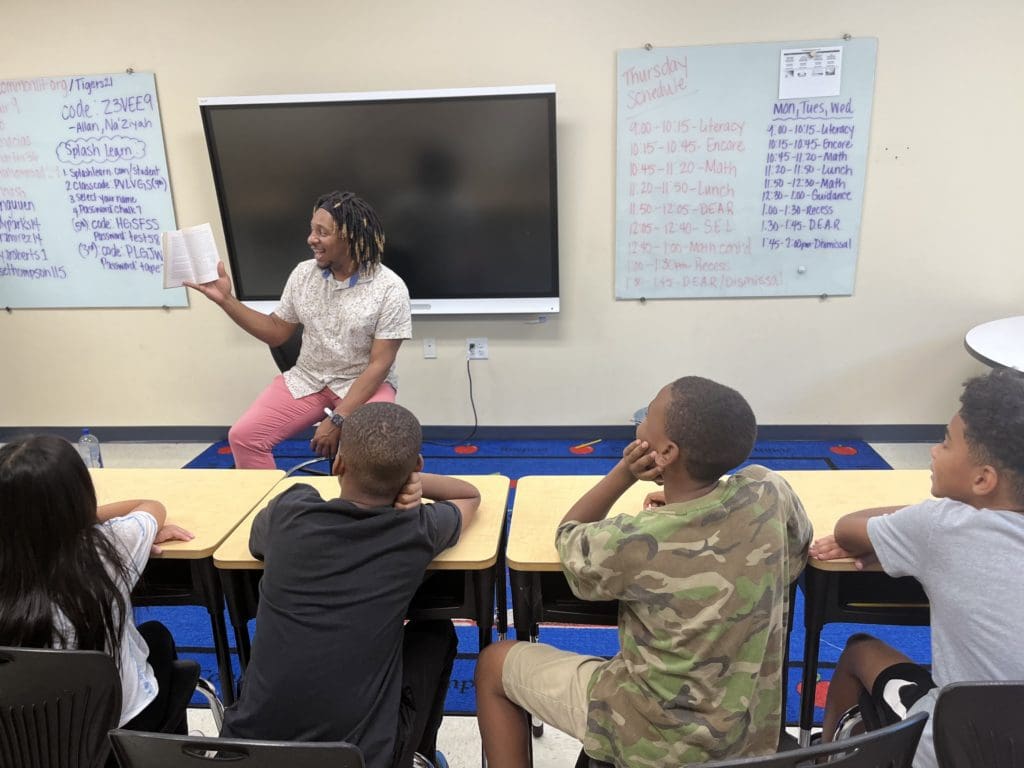 Matthew Farley has been with Steele Creek Preparatory Academy since 2019, when ground was broken to build the school.
In the time since, he's been a strong advocate for children's reading in his role as student services director. He sees literacy as a necessity.
"Giving a child resources and the tools necessary to read is just like receiving food and water to drink," Farley said. "It's necessary for survival!"
Farley's colleague, Kerri Jordan, said he works tirelessly to ensure students' success in reading.
"He has connected our school with multiple reading programs that have donated books to our school, brought in diverse authors, and has helped scholars reach their potential in the area of reading," Jordan said.
She also noted that Farley runs the school's Summer Bridge Program, which aims to accelerate students' growth in reading and math, and leads the school's efforts to build business and community partnerships.
Farley said the reward of seeing children succeed in reading makes the work well worth it.
"A child's ability to read is everyone's responsibility, because everyone should root for the success of children," he said. "Creating fun and innovative ways to read, and (seeing) the smiles on the faces of children when their goal is accomplished is priceless!"