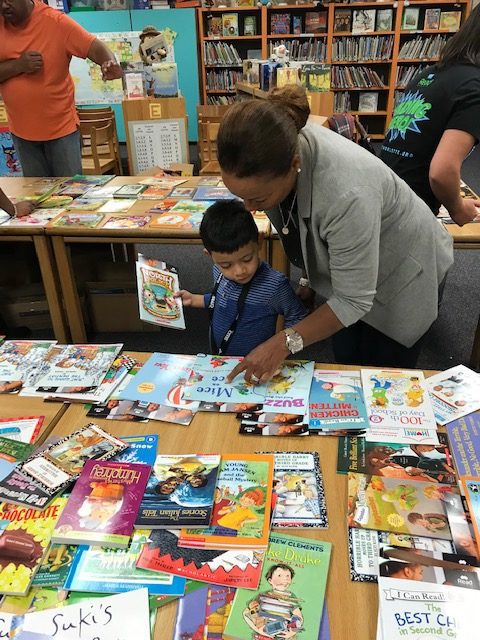 Iris Hines-Flamer knows the power of reading can be transformational, and she wants the children in our community to know that, as well.
"Frederick Douglass said, 'Once you learn to read, you will be forever free.' I've always emphasized to children how much reading takes you to places never imagined. The power of reading opens doors and possibilities, allows you to explore unknown territory, and empowers you to think in a brand-new way," she said. "Once you taste the beauty of words, a book will become your very best friend."
Hines-Flamer's career has been dedicated to learning, first as an educator and now as the owner of LEARN Strategies LLC, a tutoring company for K-8 students. Devonya Govan-Hunt, president of Black Child Development Institute Charlotte, said Hines-Flamer's work helps connect the dots for children.
"Iris is such a breath of fresh air!" Govan-Hunt said. "I have had the privilege of watching her pour herself into our children and community. She is a lover of reading and an even bigger lover of teaching children how to learn and how anything is possible through books."
Govan-Hunt described Hines-Flamer as a lifelong learner and a dedicated volunteer in the community.
"She is all about uplifting children," Govan-Hunt said. "Iris is a light that draws the most reluctant readers towards great books and deep conversations about their hopes and dreams."