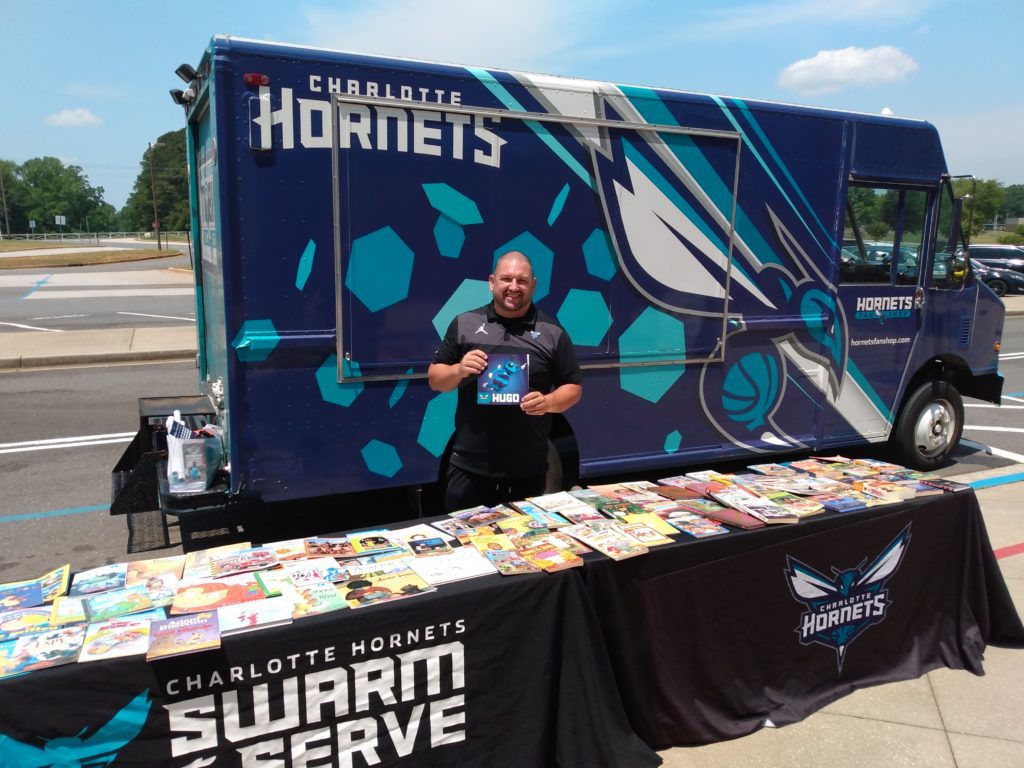 Lee Whitlow is a driving force behind the Charlotte Hornets' efforts to inspire a love of reading in children – literally! He drives the Hornets Book Bus and performs in every one of its reading shows.
"His work to help get books into the hands of deserving children is one of his passions in life," said David Stogdill, manager of literacy programs for the Hornets.
The Hornets Book Bus travels to elementary schools within a 40-mile radius of Charlotte, promoting reading at more than 200 schools per year. The program donates 15,000 books per year and has put on reading shows for more than 60,000 students.
Whitlow works tirelessly to help make the bus operate smoothly, Stogdill said. In addition to driving the bus and performing in the shows, he ensures books are sorted and ready for each Book Bus appearance.
Whitlow loves to read and hopes to encourage local children to get excited about reading through his work.
"The reason I do what I do is that I believe that developing a habit of reading at a young age can have a tremendous impact on your future," Whitlow said. "I enjoy being able to share my love of reading with kids. It's a great feeling to watch as they get excited about reading and to know that you are helping to enrich their lives."
To learn more about the Hornets Book Bus, click here.