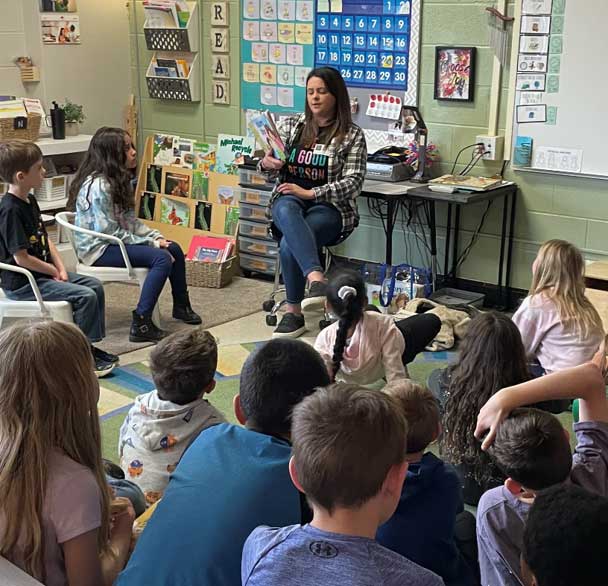 "A teacher, an author, one who inspires and makes reading fun and engaging" is how Kristen Monteith described Meghan Hader when nominating her to be a Read Charlotte Reading Hero.
Hader is a fifth-grade teacher and the author of the children's book "The Story of One." The book, which started as a poem, is about the power of small acts of kindness: "Give one kind word, one loving phrase, and know you just made someone else's day. How can you do just one thing to change the world today?"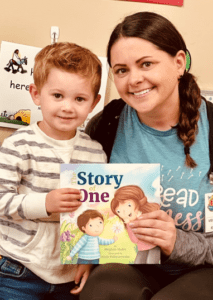 "When I was a student, I enjoyed the poetry of Shel Silverstein and the humor, rhyme, and repetition of his work. I became a more fluent reader by practicing poetry, too," Hader said. "I wanted to write a book with a core, universal meaning that anyone and everyone could connect to. The first pictures I received were the pictures of my brothers reading my book to my nephews and nieces and discussing the acts of kindness as they went. That's exactly what I dreamed of!"
Hader is a reading champion in her classroom, too, Monteith said. She offers book clubs for her students, even recently offering a summer book club to her outgoing students so they could read the sixth-grade summer reading book together.
"This is Meghan taking time out of her coveted summer to engage and inspire her students," Monteith said. "There's nothing better than this!"