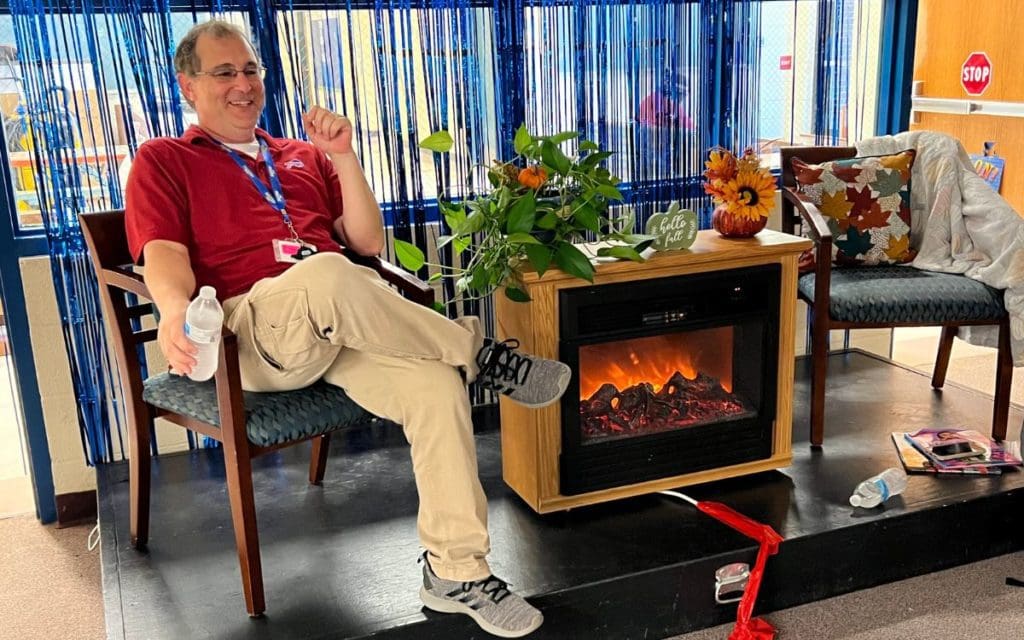 Confidence, character, and a love for reading: These are the things Robert Hayden is focused on instilling in students.
He does this through his work as a Media Specialist at Idlewild Elementary School, reading to students, recommending books, developing literacy-based activities, and creating engaging book displays to keep students interested and keep reading top of mind. And in an effort to make reading as accessible as possible to all his students, Hayden created a virtual reading show, where students and staff members take turns reading their favorite stories over Zoom, or just listening.
"Kids that want to be read to will always have this show as an option, regardless of situation," Hayden said. "The joy comes from when upperclassmen see the little ones and compliment them on their reading on the previous night's show."
The twice-weekly show began during the pandemic, and then continued on after proving popular in the school community.
"Our numbers dwindle when the warm weather comes but the excitement never does," Hayden said. "The show lasts between 20 to 30 minutes, as kids can read as many books as they like. The different cultures from which our readers originate helps for a wildly diverse selection of titles read each week. The main objective for this is to foster an enjoyment of reading that will last a lifetime."
Hayden's enthusiasm for reading comes through in his work, and makes a real difference to students, said Teresa Taylor, who nominated Hayden as a Reading Hero.
"He loves what he does and loves working with students," she said.


Do you know a Reading Hero? Click here to submit a nomination!