In Fall 2017, Read Charlotte launched the Data Collaborative, a collective effort by birth through 3rd grade literacy providers, funders and community partners, all working to improve the availability, as well quality of data around children's literacy that can be used for local decision-making. This new effort is an exciting opportunity – to better understand what's working and what's not, to ultimately improve children's literacy. Using data is critical in reaching 80 percent third grade reading proficiency by 2025.
"These leaders are all Reading Heroes in our eyes, as they work enthusiastically and tirelessly to support kids on their reading success pathways," says Read Charlotte Data Manager Deepti Panjabi. "They've built a strong foundation this year to support the use of literacy data in their organizations."
Each organization adopted a new assessment tool, and connects data to learn, improve, and take action, ultimately increasing impact.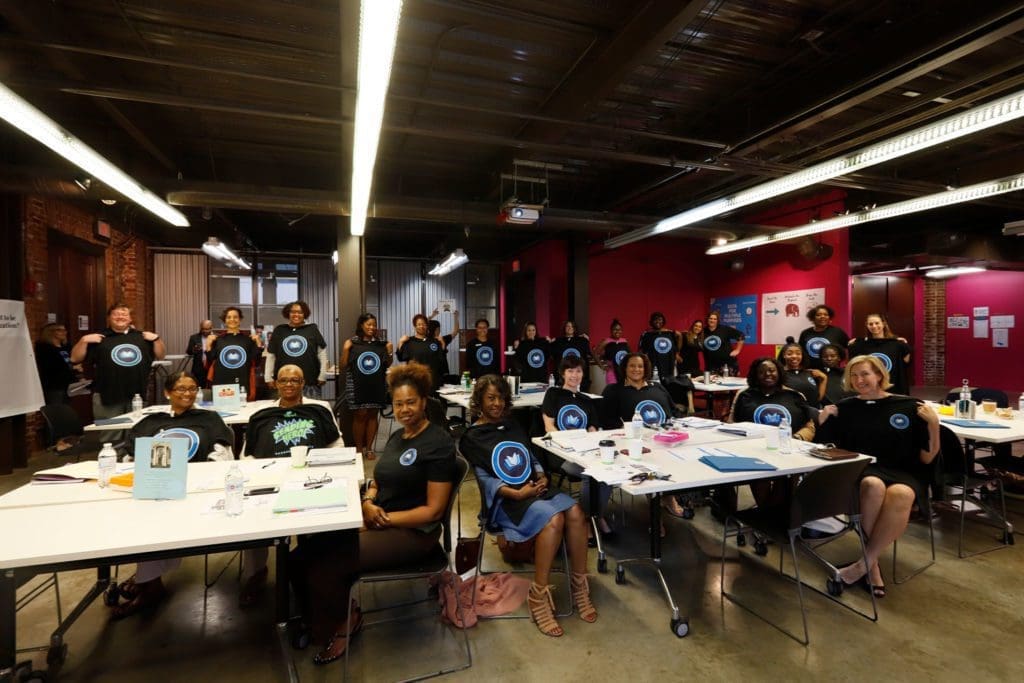 "They've set an example for our community by taking data off the shelf and bringing it to life. We are impressed by their relentless pursuit of excellence for kids in Mecklenburg County," says Panjabi.
The following organizations have made a three-year commitment to the Data Collaborative: Ada Jenkins Center, Above & Beyond Students, Bethlehem Center, Charlotte Bilingual Preschool, Freedom School Partners, Lakewood Preschool, The Learning Collaborative, Thompson Child & Family Focus, YMCA and YWCA.
Congratulations to the following Read Charlotte Reading Heroes!
Amanda Wilkinson
Brandi Weathers
Michael DeVaul
Tiffany Williams
Alexis Mann
Paul Barnhardt
Ashley Reid
Freedom Sumner
Shantel Mitchell
Marlene Stabin
Leslie Wilson
Diane Means
Tameka Ardrey
Patrice Parker
Anthony Jones
Kyra Gomez
Christina Bassler
Banu Valladares
Vanessa Goodwin
Brandi Gordon
Judith Carter
Altacie Stitt
Sheila Ijames
Kirsten Sikkelee
Bonnie Gales
Carmen Blackmon
Sherrand McClean
Rashaida Diemtros
Courtney Alexander
To learn more about the Data Collaborative, CLICK HERE.