"My wife Patty is a mother of 5 wonderful children ages 2-9 years old. Her love of children and reading can be seen in all that she does. From volunteering to read to Druid Hills Academy's scholars to reading to kids at our local elementary school, she is a daily example to our children that living a life of service is a good life," explains proud husband Joey Armstrong.
Patricia provides a joy and energy to reading. She has a natural ability to engage those around her and make all feel included. Though her own children and those she's sponsored or tutored, she's made a positive impact on many lives in this community. She continues to plant seeds and provide tools that inspire children to read and open their minds and imaginations to the world.
"Since birth, my children have loved books. We read them at bedtime each night, but also throughout the day. We have bookshelves overflowing in every single room of our house," said Patricia Armstrong. "We love to replenish the little free libraries around our town, give to our school book drives, utilize the library whenever we can, and seek opportunities to interact with the books we read whether by exploring installations at Imaginon or meeting our favorite authors at local bookstores."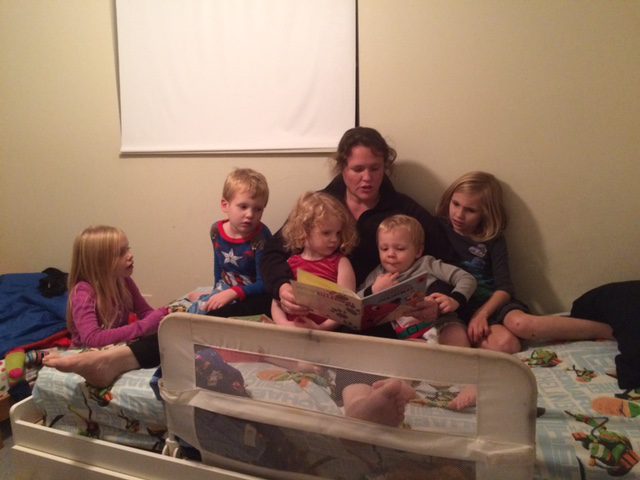 Patricia says one of her greatest joys is watching her children become reading heroes. Her third grader is always sharing books with friends, cousins, classmates, and even her teacher. She says she comes up with great ideas for book clubs, too! Her second grader's greatest joy is reading to her brother's kindergarten class, as well as the other kindergarten classes in her school. Patricia says her daughter has even taken to writing and illustrating her own books to share with those classes.
"While I appreciate greatly being selected as a reading hero, I must say the true reading heroes are my children and their friends who are sharing their joy of reading with the younger students in their school."