Part II: SUPPORTING EDUCATORS
Written by Liz Bertrand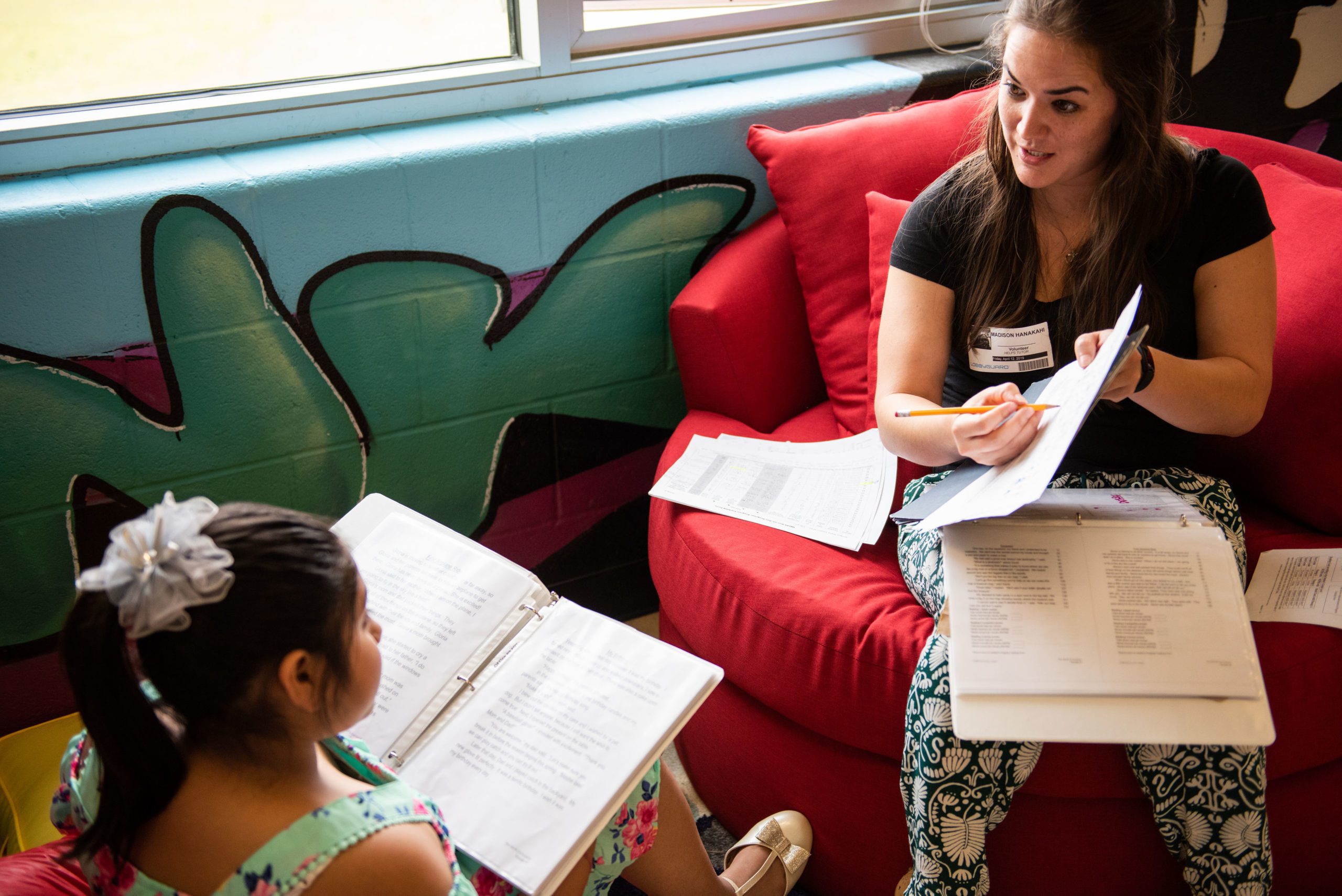 CMS Central 1 Learning Community Executive Coordinator Tammie Holt is also hopeful about progress she sees with the Read Charlotte Transformation Network. In her role, she supports literacy, math and tutoring intervention programs in 29 high needs Title 1 schools, including Ashley Park (see Part 1). She says RCTN is making a big difference in schools piloting the program by focusing on facets that teachers can't reach on their own.
"[T]rying to get things to kids in real time is a passion for me," says Holt, who has played an integral role launching the research-based HELPS Fluency Tutoring program, one component of RCTN, in five schools within her Learning Community this year. This RCTN Champion has seen first hand how well the program's evidence-based work aligns with her Learning Community's focus on improving family and community engagement, student/school culture, and instructional outcomes/student achievement.
"From a lot of angles, this particular partnership is critical not only to CMS but the work our particular community is doing," says Holt.
Across town at Montclaire Elementary School, Literacy Coordinator Katie Fazio has similar sentiments regarding the ways RCTN directly supports the work of teachers. "It aligns so, so closely with what we do because it is so difficult for our third grade teachers to do these 1-on-1 interventions when they have 25 kids in a classroom they are helping with various needs," says Fazio. "… [Students] have trouble participating if they don't have these foundational skills. Having these volunteers come in and practice fluency with students has freed up time for teachers in the classroom to focus on comprehension and higher level reading skills."
Initial data at Montclaire is promising too. On the Dibels Oral Reading Fluency test, a nationally normed assessment required by the state of North Carolina, students that participated in HELPS tutoring grew by an average of 26% from the middle to the end of the school year. "Not only did they make expected growth, they exceeded it," says Fazio.
There are other indicators of growth too, spurred by tutoring and the other components of RCTN. "Their confidence has grown so much," says Fazio. "I've watched these kids who were so shy to raise their hands to answer a question or read a paragraph in class. Now they're the first to volunteer in the classroom. They feel confident in their ability to read aloud and they're proud to show it to their classmates."
In Part III, we will share some of the ways RCTN is empowering families.
Click here to donate!
Click here to volunteer!
For specific inquiries, contact Sonya Castellino at sonya@readcharlotte.org.