PART I
Written by Liz Bertrand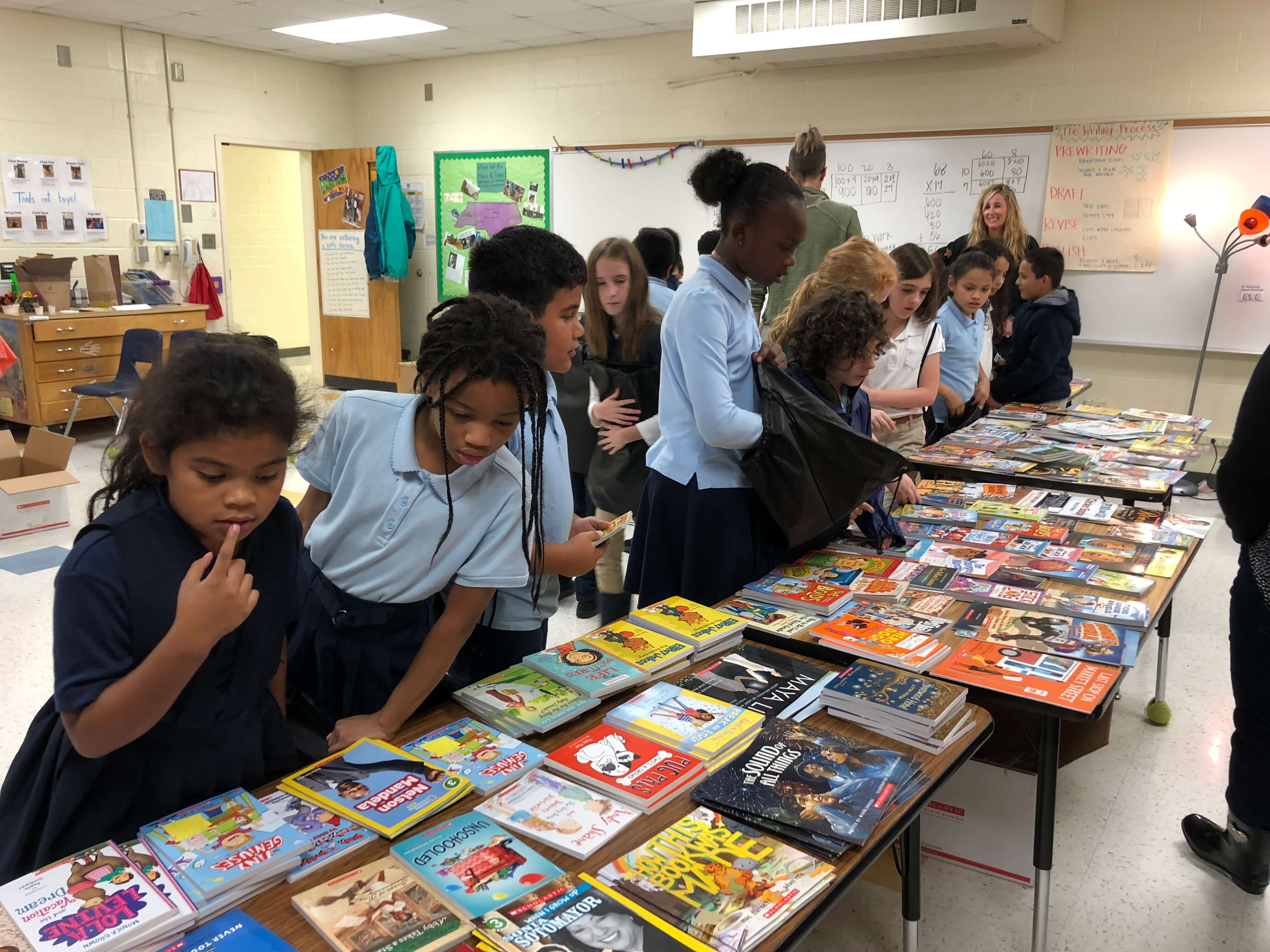 As the 2018 – 19 school year wraps up, we are checking in with the Read Charlotte Transformation Network, which piloted in 12 CMS schools this year. This strategically aligned effort engages students, families, teachers, volunteers and community partners around the mission of doubling literacy rates in Mecklenburg County for third graders by 2025. With one year in the books, the program is seeing early signs of success. Here's a snapshot of some of the positive changes taking place across the district.
TRANSFORMATION WITH FOUR STRATEGIC OBJECTIVES
These days, when Marc Dickmann walks through the halls of Ashley Park PreK – 8 School, he notices a new air of positivity and hopefulness. A former outreach pastor, Dickmann has been working to improve the quality of life on Charlotte's west side for more than 17 years. Now as the Director of Education and Community for Freedom Communities at Ashley Park, he oversees a flurry of volunteer initiatives and literacy-related activities at the school. He also serves as the site co-lead for the Read Charlotte Transformation Network, where he says this targeted and collaborative approach to improving literacy is unprecedented.
The Transformation Network aligns resources with community partners and uses research-based best practices to dramatically improve third grade reading. This measurable, transformative change is spurred by four strategic objectives:
1.) Helping children build home libraries.
2.) Empowering families with effective home literacy routines.
3.) Providing high quality, targeted tutoring.
4.) Stopping summer reading loss.
Historic segregation and discrimination have led to fewer available resources for families in West Charlotte. At Ashley Park, approximately 90% of the students are eligible for free or reduced price lunch and only 10.3% of third graders achieved reading proficiency (which Read Charlotte defines as a score of 4 or 5) on the NC EOG test in 2017.
"I'm grateful that Read Charlotte doesn't take a Band-Aid approach to systemic issues," says Dickmann. "[T]hey have a burning fire in their bellies to work with the school district and community partners to bring about the kind of system change that will bring lasting, hopeful outcomes for our scholars."
Ashley Park is near its goal of 90 reading volunteers working one-to-one weekly with all kindergarteners and with third graders who are struggling with reading fluency. But it's not only the uptick in volunteers that is significant: it is their training and tools that make a difference. Tutors use proven, research-based methods and chart their scholars' progress weekly.
"I've been around the block enough to feel hopeful that this tutoring method will give us results that I've never seen," says Dickmann.
In Parts II-IV, we will be taking a closer look at how RCTN supports educators, empowers families and connects with community partners to achieve its four strategic objectives.
A CALL TO ACTION
RCTN is off to a powerful start, but to reach the 80% goal of all third graders achieving reading proficiency by 2025, these efforts must continue and expand. Charlotteans will need to mobilize in ways we have never seen before to impact all 59 schools Read Charlotte has identified as essential to reaching this goal.
"That's our greatest opportunity and our biggest challenge," says Dickmann.
Click here to volunteer!
Click here to donate!
For specific inquiries, contact Sonya Castellino at sonya@readcharlotte.org.