Isis Sims, a teacher at Kipp Change Academy, was the first person her colleague Eric Harmon thought of when he learned about the Reading Hero honor. He says she couldn't be more perfect for such a title.
"She is willing to do almost anything to make sure that her scholars are ready," explains Harmon. "She goes to book drives, volunteers her time, and even makes sure her scholars are reading during class transitions in the hall."
A native of Chicago, this second year teacher is a member of Delta Sigma Theta Sorority Incorporated, a member of the Mecklenburg Cohort of the Beginning Teacher Leadership Network, a self proclaimed "big KIPPSter" and an all around reading enthusiast.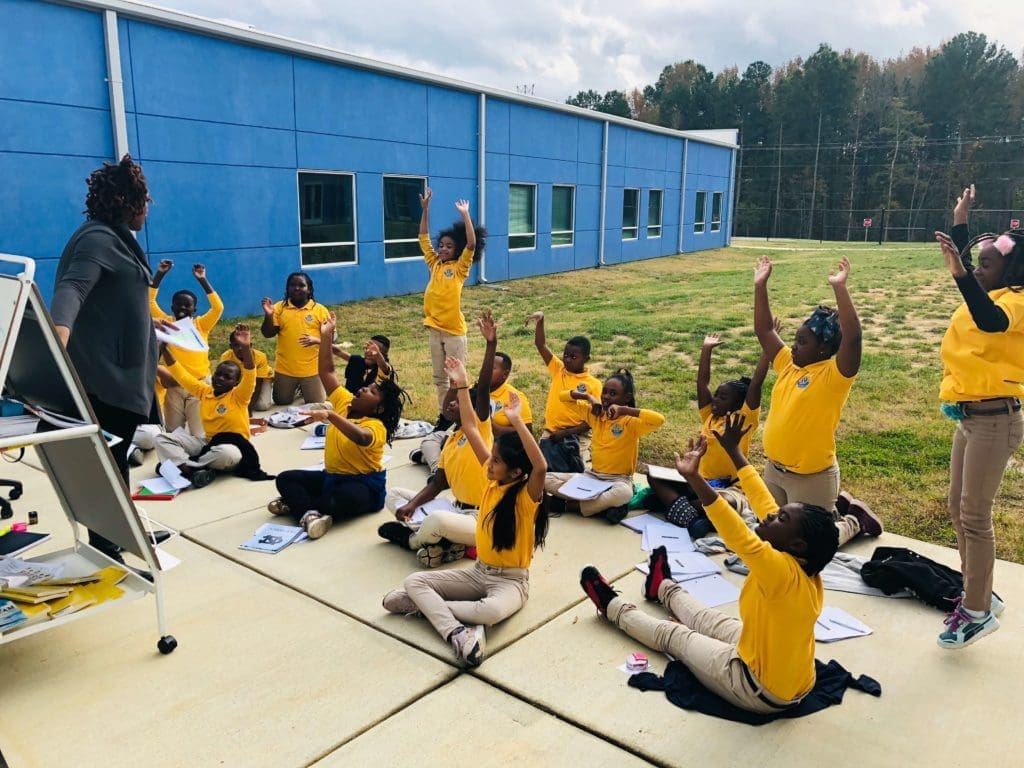 Sims was thrilled to be named a Reading Hero but says she couldn't do it alone.
"I am a firm believer in the statement, 'it takes a village to raise a child'. As a stepping stone in each of my scholar's village, I always want them to find their own joy in reading. I'd like to consider myself half educator – half superhero, because the duties of an educator extend far beyond the curriculum," Sims says. "Creating a learning environment that makes reading demanding yet exciting happens to be one of my super powers! I am forever indebted in the future of my scholars as they journey to and through college and I am simply working to cultivate the leaders of tomorrow one novel at a time!"